WE ASPIRE TO BE a beacon of liberal faith, strong community, and transformative service, rooted in love.
First Parish Unitarian Universalist Church of Scituate MA is a vibrant, inclusive community of faith. We are a non-credal church stressing love, service, and religious freedom. Grounded in our Unitarian Universalist principles and purposes, we affirm the inherent worth and dignity of every person, and we support each individual's unique search for truth and meaning.

Where are you on your spiritual journey? Wherever you are, we're curious to meet you. Join us in exploring "the big questions" and cultivating ways to live the answers amidst today's modern challenges. Our congregation seeks ways to build community, guide our children, deepen spiritually, and to make a positive difference in the world.

We celebrate the interconnectedness of all things.
All are welcome—come as you are!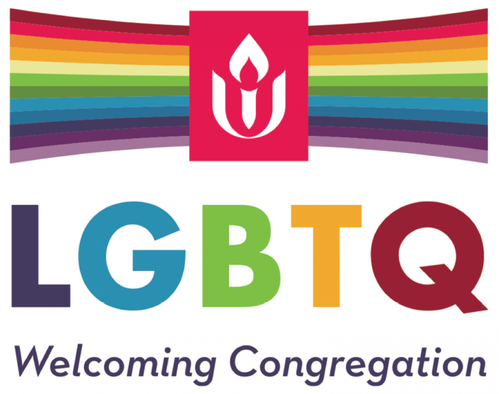 Each of us has worth and dignity. As Unitarian Universalists, we welcome persons of all sexual orientation, gender and its expression, religious background, marital status, family structure, age, mental and physical health and ability, racial and cultural identity or background, and educational and socioeconomic status. We value diversity and see it as a spiritual gift. We work for LGBTQ justice and equity as a core part of who we are. All may share in the fellowship and leadership, blessings and joys of our congregation's life.
All of who you are is sacred.
All of who you are is welcome.
Welcome to First Parish! The Rev. Pamela M. Barz is our minister. Join us for reflection, music, and fellowship, and our thriving youth program. Everyone is welcome.
Services are held Sundays at 10:30 am at the rear of the church except in case of rain.
Fall 2021 Update: The First Parish Health Task Force has advised that worship services should remain outdoors for the present when possible. When the weather doesn't permit that, worship services will move indoors to the sanctuary with the windows open, and the congregation is requested to be masked and vaccinated. We will have additional seating set up in the parish hall. On Sundays when we are able to be outdoors, you are invited to stay after for our "Coffee hour" social time and to bring your own beverage and snack if you wish.
Sunday, Sept 26 Worship with Matt Meyer
UU drummer and worship leader
Matt Meyer
will join us again for a service of renewed hope and courage through rhythm and song.
Sunday, Sept 19 Our Smooth Stones
Our Religious Education program for pre-K—grade 6 begins today and we will continue our blessings of teachers and students as they start this new year. We will all hear the story of David and Goliath, then children and teachers will move to the RE Outside Learning Area to explore the story through drama and activities, while the sermon takes place. Pam will reflect on what stones we have in our bag to help us transform the world.
Sunday, Sept 12 Wrestling Blessings
As we regather for the fall, we will focus on blessing - finding blessings in these difficult days; blessing backpacks (along with computer bags, briefcases, diaper bags…) and the people who carry them; blessing a church member as she moves away from our community; and blessing our sanctuary. Please bring your backpack filled with school supplies or your work bag and laptop or whatever you carry. Elizabeth will play In the Morning Light by Yanni, Hallelujah by Leonard Cohen, and Sing the Glad Song by Franklin Ritter on the organ. The choir will sing Blessing by Donna Hebert.