WE ASPIRE TO BE a beacon of liberal faith, strong community, and transformative service, rooted in love.
First Parish Unitarian Universalist Church of Scituate MA is a vibrant, inclusive community of faith. We are a non-credal church stressing love, service, and religious freedom. Grounded in our Unitarian Universalist principles and purposes, we affirm the inherent worth and dignity of every person, and we support each individual's unique search for truth and meaning.

Where are you on your spiritual journey? Wherever you are, we're curious to meet you. Join us in exploring "the big questions" and cultivating ways to live the answers amidst today's modern challenges. Our congregation seeks ways to build community, guide our children, deepen spiritually, and to make a positive difference in the world.

We celebrate the interconnectedness of all things.
All are welcome—come as you are!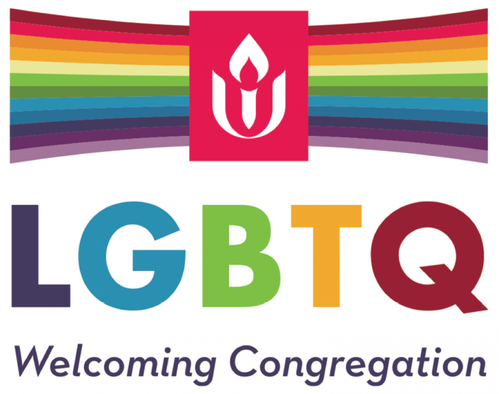 Each of us has worth and dignity. As Unitarian Universalists, we welcome persons of all sexual orientation, gender and its expression, religious background, marital status, family structure, age, mental and physical health and ability, racial and cultural identity or background, and educational and socioeconomic status. We value diversity and see it as a spiritual gift. We work for LGBTQ justice and equity as a core part of who we are. All may share in the fellowship and leadership, blessings and joys of our congregation's life.
All of who you are is sacred.
All of who you are is welcome.
Welcome to First Parish! The Rev. Pamela M. Barz is our minister. Between January and March 2022, the Reverend Ms. Danielle Di Bona is our sabbatical minister; Danielle will preach twice each month and be available for pastoral care. Join us for reflection, music, and fellowship — and our thriving youth program. Everyone is welcome. Services are held Sundays at 10:30 am.

Check here for updates on whether services will continue with multi-platform services (in-person and streamed), or move to an all-online format. As always, the health and safety of our community is our top priority.
As of Jan. 2022: The First Parish Health Task Force has advised that worship services will return to virtual. Services will be streamed live on Facebook.


Newsletters
Up-to-date links and events
Facebook
Livestream recordings
YouTube channel
Prior recordings
Previous sermons
PDF downloads
Sunday, Jan 30 Worship with the Rev. Ms. Danielle Di Bona
The Rev. Ms. Danielle Di Bona preaching (we have moved Nick Page's visit to March 20, so that we can more safely gather for singing).
Sunday, Jan 23 'Are You a Real Indian?'
The Rev. Ms. Danielle Di Bona preaching: Join me on a voyage into my Indigenous experiences. We will reflect together our responsibility to the original people.
Sunday, Jan 16 The Theology of Possibility
The Rev. Ms. Johanna Murphy preaching: Even though we may not like to admit it, we, as individuals, as communities, often lose hope. In these times of turmoil and despair, loss of hope is frequent. When I find myself losing hope, I realize that I still believe in possibility. Let us explore this, let us explore the hope in possibility, the possibility to be found in hope.
—The Reverend Ms. Johanna Murphy has been a chaplain for the past two years and just started a new job as Executive Director at UU Mass Action. She volunteers with the Boston Immigration Justice Accompaniment Network.
Sunday, Jan 9 Worship with the Rev. Ms. Danielle Di Bona
Our interim minister, the Reverend Ms. Danielle Di Bona, is joining us this Sunday to lead worship.
Elizabeth Dubuisson will play Voluntary by Charles Zeuner, River Flows in You by Yiruma, and Gavotte from Partita # 6 by J.S. Bach.
Sunday, Jan 2 Dwelling in the Holy in 2022 THIS SERVICE IS CANCELLED
How do we open the door? How will we linger and abide in this habit of hospitality? What habits did you invite into your heart in this season that you desire to take with you into the new year? How might we sustain the dwelling places that feed, house, clothe those who need it most? The Parish Committee will be leading a reflection on these questions in our final service for all ages in this worship series. We will box up and bless our collection of hats, mittens, and socks. Elizabeth Dubuisson will play The Holly and the Ivy, an old English carol arranged by Martha Mier and A Celebration of Carols arranged by Randall Faber. The choir will sing On This Day Everywhere by Theodoric Petri.