WE ASPIRE TO BE a beacon of liberal faith, strong community, and transformative service, rooted in love.
First Parish Unitarian Universalist Church of Scituate MA is a vibrant, inclusive community of faith. We are a non-credal church stressing love, service, and religious freedom. Grounded in our Unitarian Universalist principles and purposes, we affirm the inherent worth and dignity of every person, and we support each individual's unique search for truth and meaning.

Where are you on your spiritual journey? Wherever you are, we're curious to meet you. Join us in exploring "the big questions" and cultivating ways to live the answers amidst today's modern challenges. Our congregation seeks ways to build community, guide our children, deepen spiritually, and to make a positive difference in the world.

We celebrate the interconnectedness of all things.
All are welcome—come as you are!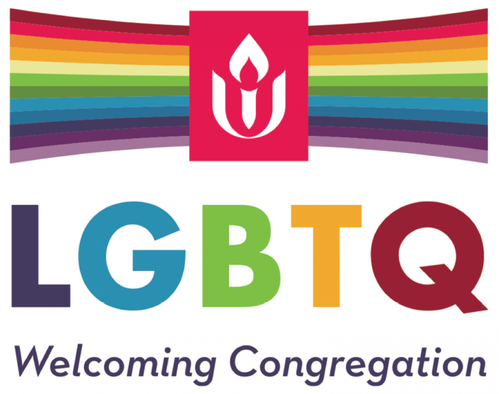 Each of us has worth and dignity. As Unitarian Universalists, we welcome persons of all sexual orientation, gender and its expression, religious background, marital status, family structure, age, mental and physical health and ability, racial and cultural identity or background, and educational and socioeconomic status. We value diversity and see it as a spiritual gift. We work for LGBTQ justice and equity as a core part of who we are. All may share in the fellowship and leadership, blessings and joys of our congregation's life.
All of who you are is sacred.
All of who you are is welcome.
Welcome to First Parish! The Rev. Pamela M. Barz is our minister. Join us for reflection, music, and fellowship, and our thriving youth program. Everyone is welcome. Sunday services with choir are currently remote, held live and interactive via Zoom at 10:30 a.m. Sunday mornings. Each service is followed by a virtual coffeehour.
Sunday, June 6 Here All Belong
IN-PERSON OUTDOOR WORSHIP As Unitarian Universalists, we believe in original goodness and in an ethic of love. Out of these beliefs come all our work for justice and inclusion, including our welcome of LGBTQ people back when other religious traditions were not so welcoming. In 1990 the UUA launched the Welcoming Congregation program and in 2009 First Parish completed the certification process. To celebrate, Claire Sherman made a rainbow banner which was wrapped around our building. This year to celebrate Pride month, we will again wrap our building in the banner. During this service, members of our congregation will reflect on what it means to them to be part of this tradition of radical welcome.
Sunday, May 30 We Remember
ONLINE WORSHIP On this Memorial Day weekend we will remember those who have died serving our country and the ways our remembering shapes the present and the future. Jen McGonagle and Fish McGill will read Frederick Douglass' 1871 Decoration Day speech. We will also remember the 100th anniversary of the Greenwood massacre in Tulsa, OK. Pamela Barz preaching. Elizabeth Dubuisson will play In Flanders Field by John Jacobson and will be joined by Bev Reilly on flute for Ashokan Farewell by Jay Ungar.
Sunday, May 23 Still Dancing, Still Blooming (Annual Meeting Sunday)
IN-PERSON OUTDOOR WORSHIP On our Annual Meeting Sunday, we will celebrate all the ways we continued to flower and bear fruit in the past year; recognize those celebrating membership anniversaries, and welcome new members. If you are thinking of joining First Parish, please speak with Pamela Barz. The choir will sing Lean on Me by Bill Withers.